Improving the lives of families living in low-income neighborhoods
Our mission is to improve the quality of life for children and families living in low-income communities in Eastern Pennsylvania, New Jersey, and Delaware by concentrating resources on comprehensive, neighborhood-based economic and community development initiatives. We award Neighborhood Planning Grants and Neighborhood Implementation Grants to support long-term, resident-driven neighborhood revitalization. 
---
The Regional Foundation is committed to supporting organizations that build more vibrant, equitable, economically viable neighborhoods hand-in-hand with members of their community.  We support resident-driven neighborhood planning initiatives and organizations of varying sizes and are committed to equitable giving across our geographic footprint.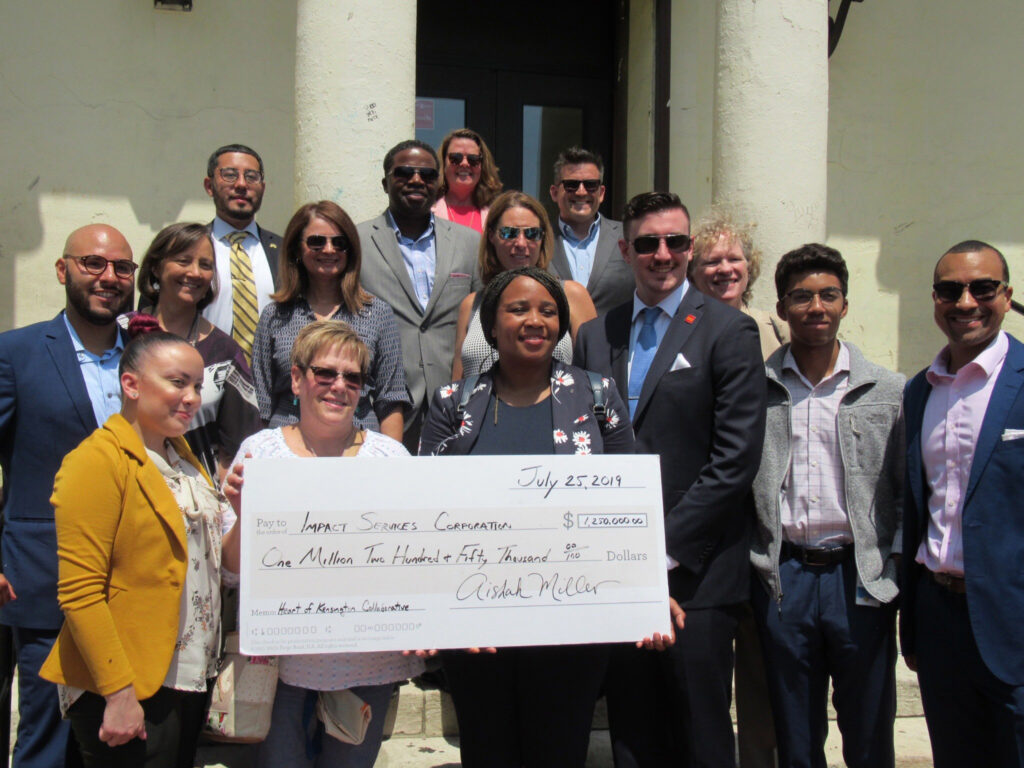 Neighborhood Planning Grants
Neighborhood Planning Grants support the creation of neighborhood plans that address root causes of inequality and address any number of community development priorities including but not limited to affordable housing, workforce development, human services, commercial corridor initiatives, environmental justice, transportation, and education.
Comprehensive neighborhood planning initiatives typically address several development domains; however, the foundation recognizes that smaller, more targeted plans may be a catalyst for long-term neighborhood health and resiliency.
The foundation supports organizations in their capacity to define "neighborhood" as they see fit, regardless of population density—rural, suburban, small town, small city and large city neighborhoods are eligible to apply.
Requests may be made between $50,000 and $125,000 for a period of 12-18 months.
Grants typically culminate in the delivery of a written plan, detailing the process by which the plan was developed with the community, and outlining strategies for future plan implementation with partners.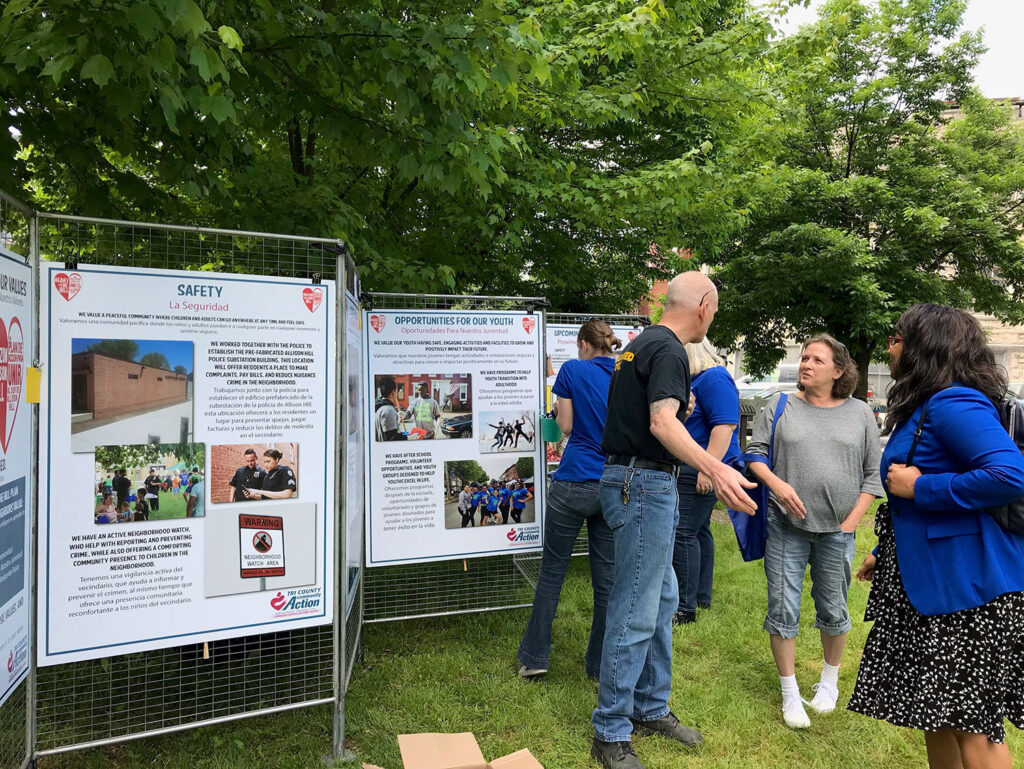 Neighborhood Implementation Grants
Neighborhood Implementation Grants support comprehensive community development projects that target specific neighborhoods. The community development project typically based on a resident-driven neighborhood plan and is used for program costs only. It doesn't provide funding for deficits, general operating costs, or bricks-and-mortar capital development.
Single grantees. Grants range from $100,000 to $750,000 and are disbursed over 5 years.
Collaboratives. Grants range from $100,000 to $1.25 million and are disbursed over 5 years.
The Regional Foundation is not accepting new grant proposals at this time. Please check back for future updates.
Neighborhood Implementation Renewal Grants
Neighborhood Implementation Renewal Grants (NIRGs) are designed to help Regional Foundation Implementation Grantees continue momentum in their comprehensive neighborhood revitalization initiatives for sustainability and long-term impact. These grants are awarded on a highly competitive basis to implementation grantees who are close to completion of their initial implementation grant.
Each Implementation Grantee is eligible for 1 renewal grant at up to $500,000 for a single grantee and $825,000 for a collaborative. The grant is disbursed over a 5-year period.
The Regional Foundation is not accepting new grant proposals at this time. Please check back for future updates.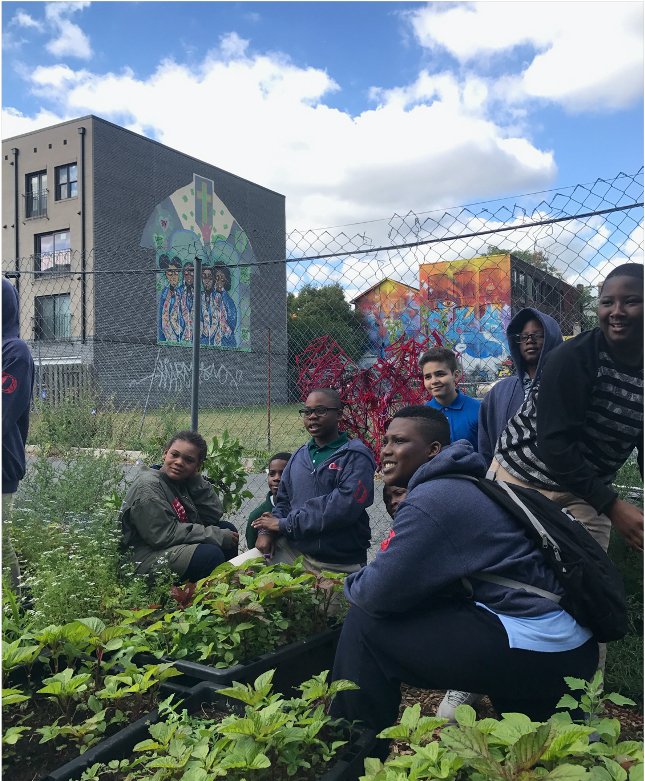 Program Related Investments
The Regional Foundation makes Program Related Investments (PRIs) by invitation only to nonprofit organizations and for-profit businesses for select ventures that are designed to promote community- and economic-development opportunities for low-income individuals and communities.
Investments range from $25,000 to $250,000, over 1 to 5 years.
Indirect investments are loans that provide capital contributions to community development financial institutions.
Direct investments are pre-development loans for physical development projects in neighborhoods where the Regional Foundation is already invested.
The Regional Foundation is not accepting new PRI requests at this time. Please check back for future updates.
Kim Ayers
Stephen Briggs
Craig Drinkard, President
Bob Durkin, Treasurer
Jonathan Encarnacion, Vice President
Orlando C. Esposito
Vandell Hampton
Ellen Hwang
Wanda P. Hardy, Secretary
Pedro A. Ramos
Nelida Valentin
Mailee Walker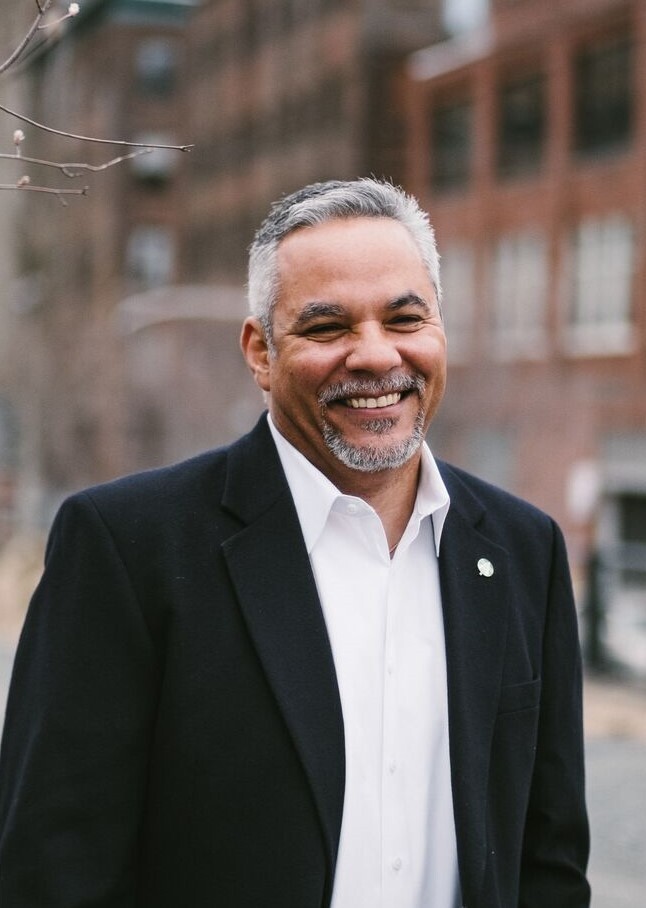 Kevin Dow, Executive Director (he/him)
Kevin Dow, executive director of the Regional Foundation, has spent his career in the corporate, non-profit, and public sectors. He has worked extensively in the financial services industry at Wachovia (now Wells Fargo).

Dow was most recently the vice president of operations for the Children's Scholarship Fund Philadelphia. During the administration of Mayor Michael Nutter, Dow served the City of Philadelphia as the Senior Deputy Director and Chief Operating Officer of the Commerce Department. He left the Commerce Department to become Senior Vice President of Impact and Innovation for the United Way of Greater Philadelphia and Southern New Jersey and later served as the inaugural Executive Director of the Friends of the Rail Park.

Dow is currently on the boards of the AmerisourceBergen Foundation, Fleisher Art Memorial, Harcum College, and Philadelphia Advisory Board for the Local Initiatives Support Corporation. He is also a founding member of the Philadelphia Black Giving Circle.

Dow is a native of Philadelphia; he earned a Bachelors' degree in Finance from Morehouse College and an MBA from Saint Joseph's University.
Deb Bentzel, Sr. Program Officer (she/her)
Deb Bentzel, Senior Program Officer of the Regional Foundation, is an experienced nonprofit leader committed to creating systems change through collaboration to build people power and advance equity.
Deb most recently supported the Philadelphia Association of Community Development Corporations in their Member Services department, working with community development corporations and allied organizations from across the city. Before her time with PACDC, Deb spent fifteen years in non-profit program development and management, including seven years with The Food Trust as the Associate Director of Community Food Systems where her work focused on equitable food and farming policies and practices on the local, state, and federal levels.  Prior to her time at The Food Trust, she worked at Fair Food Philadelphia, Harvard University, and the Veterans Administration in Boston. While Deb has a long career in the non-profit and academic sectors, she is also a trained baker, and recently spent two years crafting pastry and other goods for Southy Philly's Mighty Bread Co.
She is a member of the Board of Directors of Urban Tree Connection and supports other neighborhood food distribution and community organizing efforts in West Philadelphia, where she lives. She earned her Bachelor of Science from the College of William and Mary and her Master of Public Health from Boston University. She also completed the City of Philadelphia's Citizen's Planning Institute program in 2022.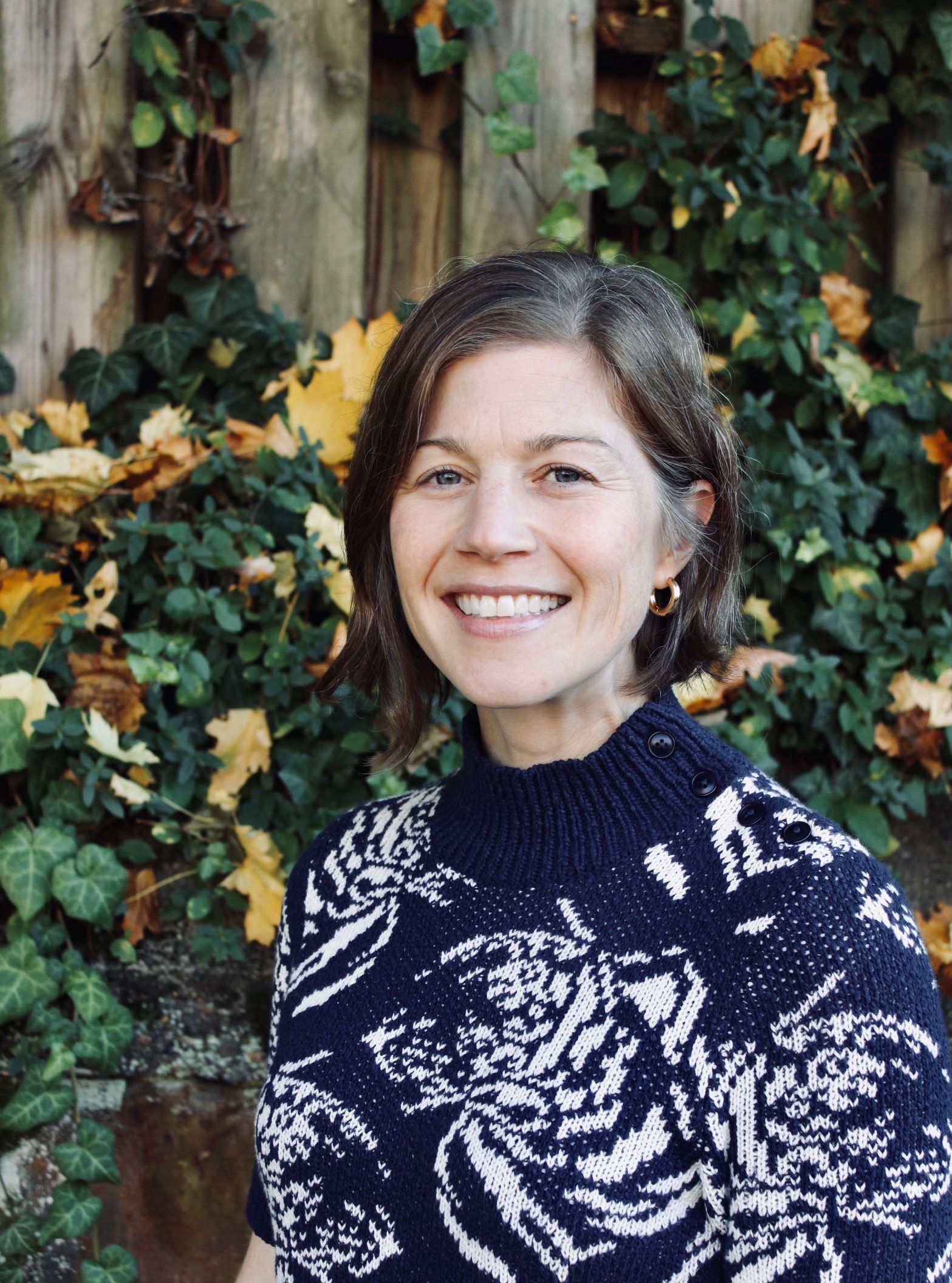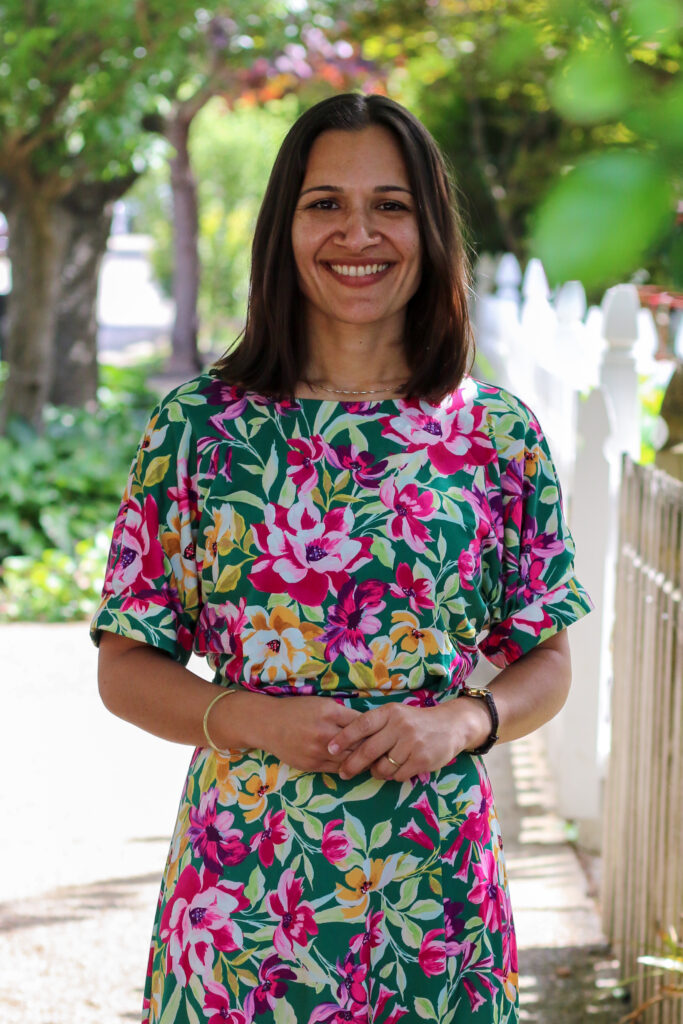 Isel Otero-Vera, Program Officer (She/Her)
Isel Otero-Vera, Program Officer for the Regional Foundation, brings deep experience in program design and coalition-building to her role supporting the development of an equitable approach that advances the foundation's strategic priorities across its 62-country region.
Isel joins the Regional Foundation after recently leading The Food Trust's Farm to Early Childhood Education programs in Pennsylvania and New Jersey.  She facilitated network building, community storytelling and resource sharing initiatives highlighting local food system leaders. Such regional projects included the promotion of local food procurement for school meals, community food vouchers, urban farming supports, policy advocacy, nature-based nutrition, and agriculture education programs.
Prior to joining The Food Trust, Isel coordinated a local food access program in San Juan, Puerto Rico and a sustainable farming entrepreneurship program in Kerala, India. 
Isel, an appointed member of the Philadelphia Food Policy Advisory Council, earned a master's degree in public policy and administration from Rutgers University. She is originally from Puerto Rico and has been living in the city of Philadelphia for over 9 years.
Samantha Mogil, Grants Manager (she/her)
Samantha Mogil, Grants Manager of the Regional Foundation, is a strategic leader and systems thinker with a passion for resident-driven neighborhood revitalization initiatives.
Samantha most recently served as the Senior Manager of the Ending Hunger for Good program at Philabundance, where she worked across social service sectors and alongside Philadelphia residents to address the root causes of hunger. 
Prior to joining Philabundance, Samantha served as the Director of Community Impact at the American Heart Association and as the Manager of Government and Community Affairs at the Share Food Program. 
Samantha is an appointed member of the Philadelphia Food Policy Advisory Council, a board member of Food Moxie, and an elected committee person of the First Ward in South Philadelphia.  She holds a Master of Science in Nutrition degree from Drexel University, a Bachelor of Arts in Sociology degree from University of North Carolina at Asheville, and a Certificate in Community Development from the University of Stellenbosch.  
Samantha grew up in Bucks County and has lived in Philadelphia for over 10 years.  She is dedicated to advocating for racial and economic justice.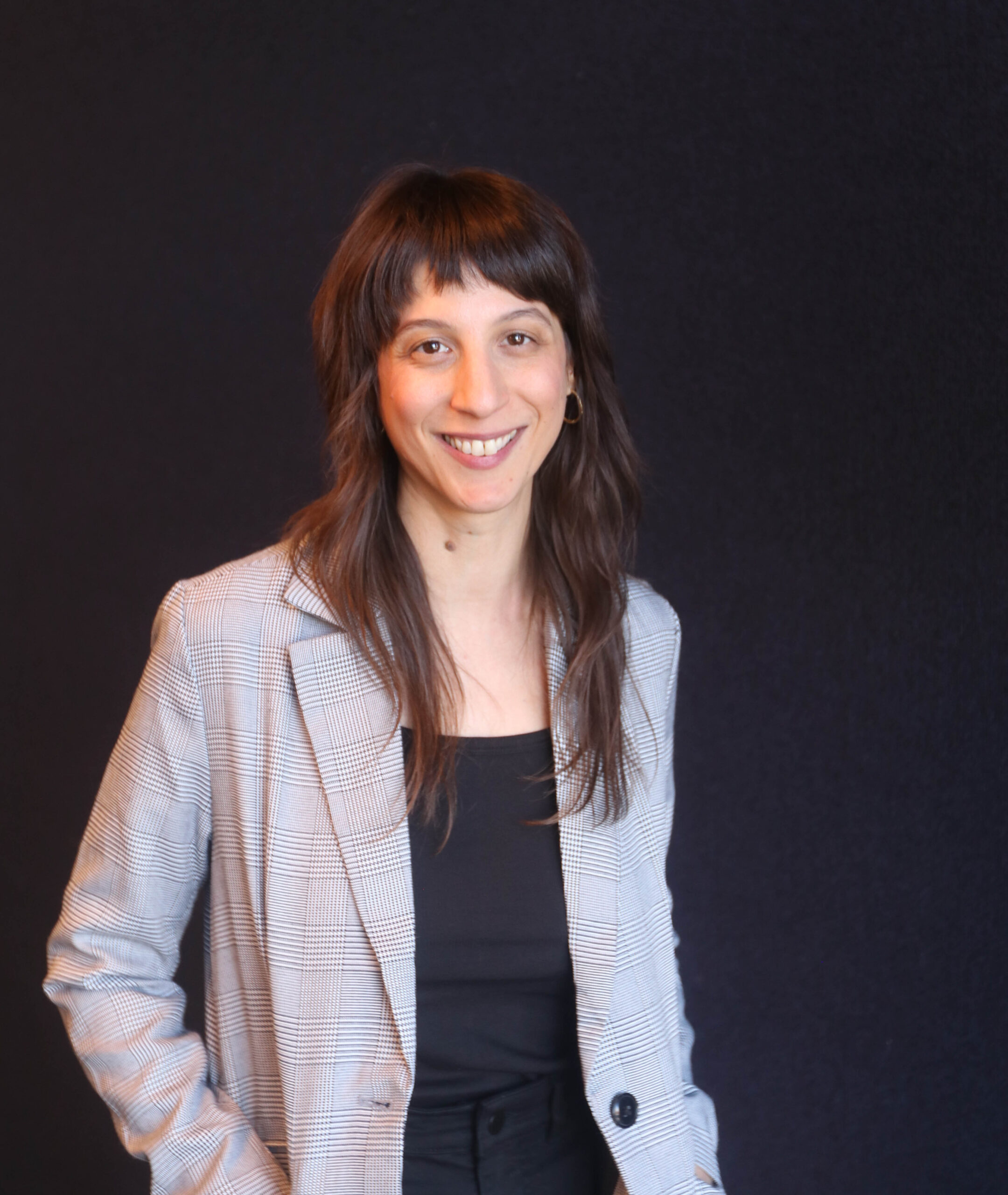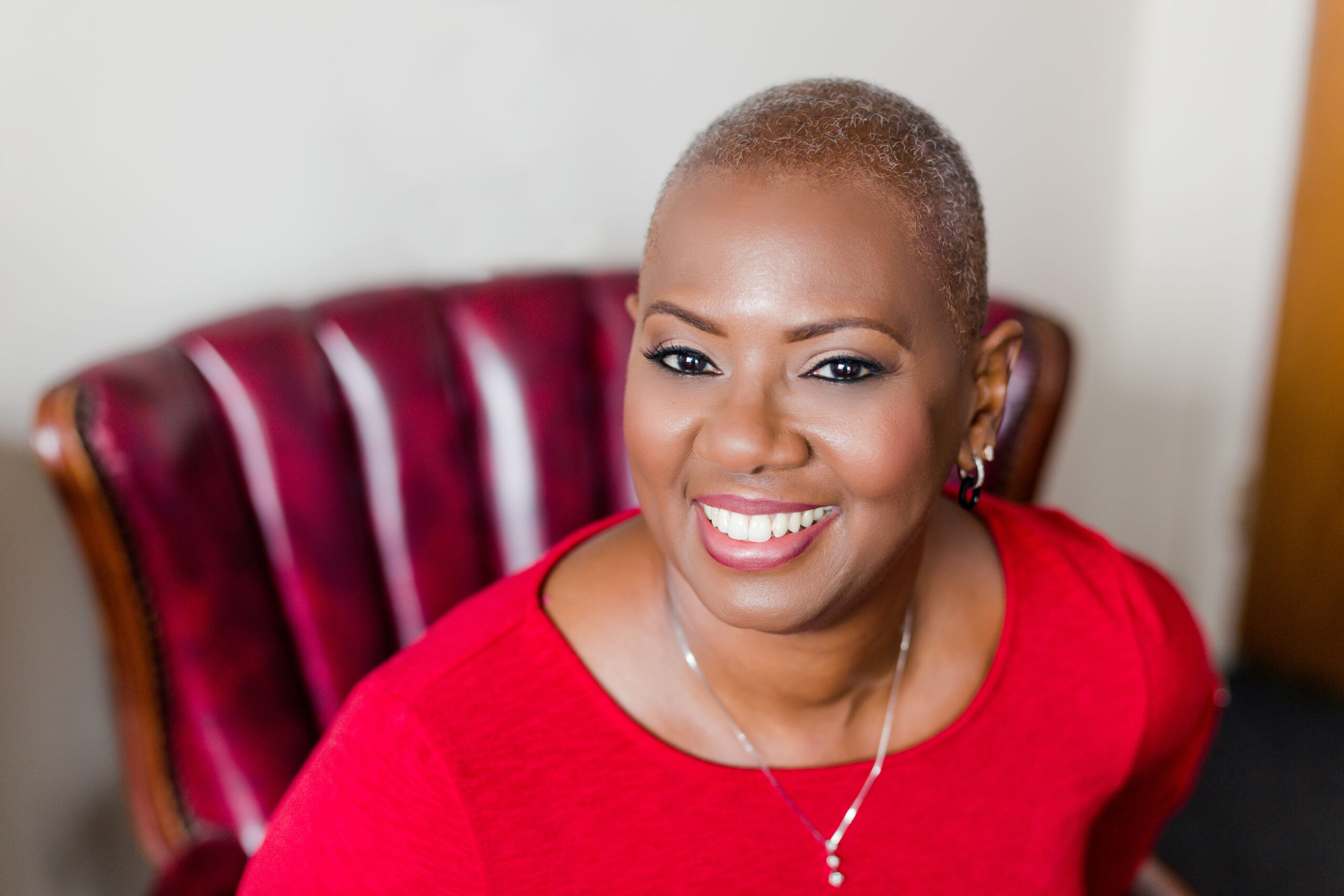 Lynne Hart, Executive Assistant (she/her)
Lynne is an experienced trainer/facilitator with strong team building and organizational skills. She spent many years at one of the nation's top financial institutions, where she helped improve employee performance through training, team building, leadership development, and employee growth.
For several years, Lynne was also the President of a successful Toastmaster's Club. She continued her leadership development by becoming a Division Director in Toastmasters where she was responsible for 21 clubs. She was most recently employed at Ally Bank, based in Charlotte, NC.
In one of her previous roles, she was an Administrative Assistant at a construction company where she coordinated the reporting of 135 employees encompassing over 45 active worksites. Lynne onboarded new hires, managed payroll and PTO processing, and inventory and worksite supplies.
Lynne brings an entrepreneurial spirit to the team as the owner of a small business providing custom stationery and printing services. She lives in West Philadelphia, where she enjoys reading, traveling, gardening, and expanding her hoya plant collection.
Adams, Berks, Bradford, Bucks, Carbon, Centre, Chester, Clinton, Columbia, Cumberland, Dauphin, Delaware, Juniata, Lackawanna, Lancaster, Lebanon, Lehigh, Luzerne, Lycoming, Mifflin, Monroe, Montgomery, Montour, Northampton, Northumberland, Perry, Philadelphia, Pike, Potter, Schuylkill, Snyder, Sullivan, Susquehanna, Tioga, Union, Wayne, Wyoming, and York.
Atlantic, Bergen, Burlington, Camden, Cape May, Cumberland, Essex, Gloucester, Hudson, Hunterdon, Mercer, Middlesex, Monmouth, Morris, Ocean, Passaic, Salem, Somerset, Sussex, Union, and Warren.
Kent, New Castle, and Sussex.
Vandell Hampton Joins Regional Foundation Board
Isel Otero-Vera Joins Regional Foundation