Vandell Hampton Joins Regional Foundation Board of Managers
FOR IMMEDIATE RELEASE:  September 19, 2023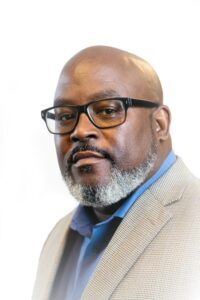 The Regional Foundation Board of Managers is proud to announce Vandell Hampton, Jr. as our newest member. Vandell is a passionate leader and advocate who has dedicated his life to driving positive change through economic development programs for communities, non-profit organizations, and small businesses. "We are thrilled to have Van join our board and benefit from his deep experience in the CDFI sector and as a former grantee partner of the foundation," shared Craig Drinkard, board president of the Regional Foundation.
Vandell has served as President & CEO of True Access Capital since 2004, where he is responsible for its overall management and operational excellence. Under his leadership, True Access Capital has disbursed over $51 million in financing to small businesses and community organizations throughout Delaware and southeastern Pennsylvania.
Prior to joining True Access Capital, Mr. Hampton worked with The Enterprise Center in Philadelphia, where he managed a microloan fund and was heavily involved in the consulting and technical assistance activities. Mr. Hampton also spent six years with USDA, Rural Development, where he financed single-family homes and water and sewer systems for small towns in rural Delaware and Maryland.
Mr. Hampton received his Bachelor of Science in Marketing from Delaware State University in 1993 and a Master of Science in Management, with a concentration in Public Administration, from Wilmington University in 2013. His community involvement is far reaching and currently includes board leadership at NU Friendship Outreach, Inc.; Reinvestment Fund Community Advisory Board; Collaborate Northeast Community Economy Working Group; African American Alliance of CDFI CEOs; Woodlawn Trustees, and the Wilmington Neighborhood Conservancy Land Bank.
###